28 Jun

Listen to Chris on the Femcanic Garage Podcast Episode 12

Click here to listen to the podcast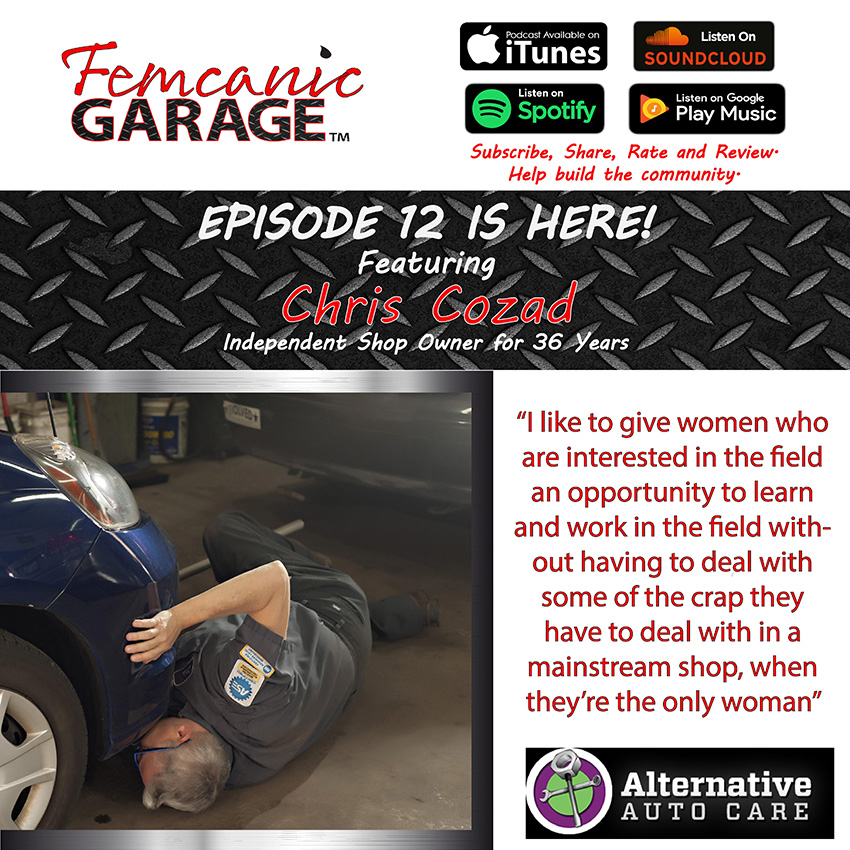 Meet Chris Cozad–this Femcanic is a local legend in the automotive and LGBT communities in Columbus, Ohio! She is an entrepreneur, an LGBTQ activist, an environmentalist, an instructor at the local community college, and an all-around RESPECTABLE human being! Chris has owned and managed her own automotive shop, Alternative Auto Care, for 25 years. Through her work, she and her all-female staff strive to change negative stereotypes around mechanics and to offer quality auto repair service at a fair price. Not only is this the shop's mission, but it's also Chris' message to her students and her mentees when she shares her automotive expertise. If your dream is to have your own shop, you've got to listen to this episode! Chris shares her story of entrepreneurship including the challenges and the lessons that have helped her become the success she is today.