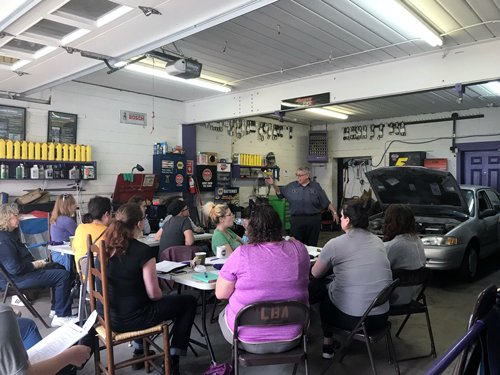 Consumer education is a critical component in providing quality customer service. The willingness to answer questions and clearly explain things to the car owner helps to builds trust and peace of mind.
Alternative Auto Care  offers a variety of Consumer Education Workshops and these are a great way to learn to protect yourself from unnecessary parts and labor costs.  We are willing to work with any group: large or small and can customize a workshop to meet your needs.  If you belong to a neighborhood association, scout troop, church, women's or college group, or part of any organization with a desire to learn more – contact us – we would love to help you learn auto repair in Columbus
Selected Topics:
Everything You Ever Wanted to Ask a Mechanic

Used Car Shopping Doesn't Have to be Traumatic

A Look Under Your Hood

Go Green:  Auto Repair and the Environment
 Alternative Auto Care is passionate about consumer education.  We believe that educated consumers are our best customers.  We know that there is lots of confusing / conflicting / misleading information out there about cars, car repair and preventative maintenance.
 You do not need to be an expert or even "pretty knowledgeable about cars" to protect yourself and to take good care of your vehicle.  Armed with a little information, we become more confident and better able to advocate for ourselves.