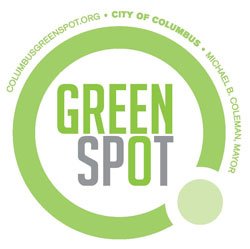 Alternative Auto Care is committed to recycling and helping to save our planet. We are in compliance with all regulations regarding the mandatory recycling of used motor oil, used oil filters, batteries, and tires. We recycle used antifreeze drained from your car for reuse. In addition, we have an extensive voluntary recycling program including:
Cardboard / Newspaper

Office Paper

Plastic / Lunch Containers

Aluminum Cans

Scrap Aluminum

Scrap Steel

Scrap Copper
Alternative Auto Care is proud to be a Columbus GreenSpot., joining the ranks of businesses, households, and community groups across Columbus, who are committed to going green.