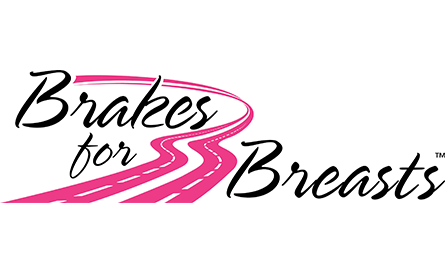 An Underground Movement is spreading across the United States 
by Independent Auto Repair Shops!
Over 200 Independent Auto Repair Shops Across 32 States are 

PUTTING THE BRAKES on BREAST CANCER!
For the Month of October, Alternative Auto Care in Columbus, Ohio is joining with other Independent Auto Repair Shops across the US are giving away FREE (top-quality) brake pads or shoes. The client simply pays the labor and any other added parts necessary to complete the brake job. The shops then donate 10% of the brake job directly to The Cleveland Clinic Breast Cancer Vaccine Research Fund.
100% of what we donate goes directly to research!
2017 marks the 7th anniversary for the Brakes for Breasts fundraiser
2016 Our 6th year – 135 shops in 35 states raised $125,867
2011 Our 1st year – 5 shops in Ohio raised $10,000 
2012 Our 2nd year – 27 shops in 17 states raised $32,800
2013 Our 3rd year – 66 shops in 27 states raised $66,499
2014 Our 4th year – 136 shops in 28 states raised $115,236
2015 Our 5th year – 174 shops in 32 states raised $141,868
This Brakes for Breasts fundraiser is different from any other breast cancer fundraising campaigns:
Dr. Tuohy at the Cleveland Clinic has actually created a vaccine, that has proved effective in laboratory animals in actually preventing breast cancer. Think about Polio, eradicated because of a vaccine, a distant memory for most generations. This is the same principle!
100% of the proceeds from the 'Brakes for Breasts' fundraiser goes directly to the Cleveland Clinic Breast Cancer Vaccine Fund.
These are independent shops across the country, caring business owners that have joined hands for a great cause.
Alternative Auto care is a woman-owned auto repair shop in Columbus, Ohio. Owner Chris Cozad and her team are dedicated to premier service, customer education, and community service. More information is available on the company's website: https://www.alternativeautocare.com
For more information about the Breast Cancer Vaccine and a list of participating shops go to http://www.brakesforbreasts.org.
Contact: Chris Cozad, President
614-294-0580
Cozadc5@gmail.com
http://www.brakesforbreasts.org
https://www.alternativeautocare.com